Our Doctors
Dr George Somers (MBBS, BMedSci, DRANZCOG, GradDipClinEpid, GCHPE, PhD, MRACGP (life) FAAETS, FACRRM)
George was born in Holland, and brought up in Monbulk and Tecoma. His choice to study medicine was mentored and supported by Dr Elef Jorgensen, the original doctor of Belgrave. George graduated in Medicine in 1976. He trained at the Royal Hobart hospital for a couple of years and studied Obstetrics at Kent and Canterbury Hospital, UK.
When Dr Spud Murphy, the original doctor in 'the Hills beyond Belgrave' died in 1981, his widow Margaret asked George to continue the practice. He accepted the challenge and has managed it ever since.  He has always had a very strong interest in disaster medicine and community resilience. This originated during the Ash Wednesday bushfires, when he was a GP in Emerald, Cockatoo and Gembrook.
He set up the Clinical Skills program at the Gippsland Medical School in Churchill (Monash University School of Rural Health) in 2008, where he was appointed an Associate Professor at Monash University.
He now works part time at Emerald Medical Centre, but continues to manage the centre from the sidelines with the able support of a very competent and capable medical, nursing and administrative team.
---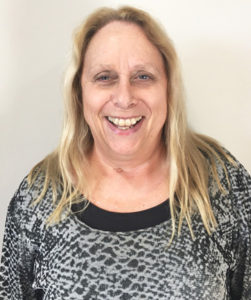 Dr Ruth Johnston (MBBS)
Ruth graduated from Monash University in 1980. She joined EMC in 1989. She has lived and worked in the hills for the last 30 years. She enjoys all facets of General Practice, with special interests including women's health, maternal and child health, and chronic disease management. Regrettably Dr Johnston is unable to take on new patients.
---
Dr Vassili Lapchine (PhD Traumatology & Orthopaedics, MD, FRACGP)
Vassili graduated from Medical School in Russia. Once moving to Australia he completed the RACGP exams in 2003. He commenced work at Emerald Medical Centre in 1999.
---
Dr Nazmul Hoque (MBBS, MFamMed, FRACGP)
Nazmul has been consulting at EMC since 2004 after working in Tasmania for 3 years and having previously worked in South Africa, where he served as Principal Medical Officer at a general hospital. He enjoys family medicine & comprehensive patient care.
---
Dr Jo Nally (BMedSci, MBBS (Hons), DCH)
Jo graduated from University of Tasmania in 2009. She has worked at the Royal Children's Hospital and multiple emergency departments before deciding to make the move to general practice. She loves scuba diving and is certified to perform scuba diving medicals. Recently she completed her Diploma in Child Health. Outside of work Jo enjoys diving, camping and walks in the hills with her two dogs.
---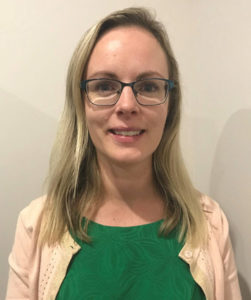 Dr Micaela Kemm
After graduating from the University of Melbourne in 2008, Micaela began her training as a junior doctor at Eastern Health and Western Health, gaining further credentials in both Obstetrics and Paediatrics. Passionate about community and continually expanding her professional knowledge, she then spent five years working across Australia in Eden, Canberra, Alice Springs and the NT including spending 2 years working at an Aboriginal Medical Centre on a remote island off the coast of the Northern Territory.
Micaela is delighted to have joined the team at Emerald Medical Centre and looks forward to caring for people and their families in Emerald and the surrounding area. Micaela loves the variety of being a General Practitioner and has particular experience and knowledge in chronic disease management, mental health, youth health, women's health and sexual health. Micaela believes that the key to strong patient-doctor relationships is through clear communication and an holistic approach to health and wellbeing.
---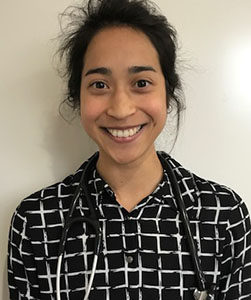 Dr Simone Weragoda
Simone originally trained as a physiotherapist before deciding on a career in medicine. Upon finishing medical school in 2012, she worked at The Royal Melbourne Hospital gaining experience in a wide range of medical specialties.
Simone is interested in all aspects of general practice, particularly sports medicine, chronic disease management and preventative health.
---
Dr Kasuni Hematilaka
Kasuni graduated from Barts and The Royal London Medical school in the UK in 2006.
Kasuni then gained further experience in various specialties such as Emergency Medicine, Children's Health and Women's Health before becoming a General Practitioner in 2011. Having worked as a GP in the UK for 6 years she then moved to Melbourne with her husband and 2 sons in 2017.
Kasuni enjoys the holistic aspect of family medicine and has particular interests in Women's Health, Chronic Disease Management and Children's Health. Kasuni is looking forward to providing ongoing care to the Hills Community.
In her spare time Kasuni enjoys exploring the outdoors with her family, dancing and baking.
---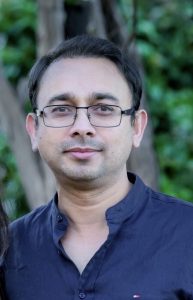 Dr Nasir Bhuiyan (MBBS, MAcc, FRACGP, RANZCOG)
Dr Bhuiyan is a Fellow of Australian College of General Practitioners(RACGP) and Diplomate of Royal Australian New Zealand College of Obstetricians and Gynecologists (DRANZCOG).
He worked in Australian public hospitals for eight years including five years in Obstetrics & Gynecology and three years in various other specialities before commencing General Practice. He has interest in all aspects of General Practice, with a special interest in Office surgical procedures, Geriatric (Elderly) medicine, Women's and Men's health, Pregnancy care, Child Health, Skin, Travel medicine and preventative health care. He is affiliated for Shared Care with Monash Health.
He likes travel, watching sports on the TV and spending time with family.
---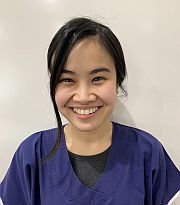 Dr Caroline Nguyen
Graduated from Monash University with a Bachelor of Medicine/Bachelor of Surgery (MBBS) in 2011.
She has worked for several years in various hospitals throughout Victoria and gained extensive experience in many specialties such as General Medicine, Emergency, Geriatrics, Palliative Care and Mental Health.
Dr Nguyen enjoys all aspects of general practice and seeing patients from all walks of life, from the young to the elderly. She has a special interest in chronic disease management, preventative health, geriatric and paediatric medicine.
---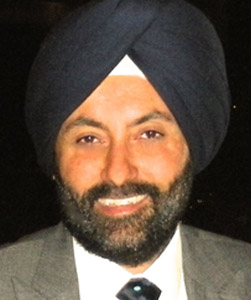 Dr Jagdeesh Singh Dhaliwal (MBChb, FRACGP, FRCGP, MSc, DRCOG, PGAMedEd)
Languages: Fluent Punjabi and Spanish, conversational French and Hindi/Urdu
Dr Dhaliwal was born in London and graduated from Leicester Medical School in 1991. He worked as a GP Principal in Birmingham, England, for over twenty years.
Dr Dhaliwal was awarded an MSc in Healthcare Management with Distinction, from the University of Warwick, is a recipient of the Royal College of GP's teaching excellence award and a finalist for the 2009 NHS Leadership Mentor award. His UK practice won the UK Patient Safety Award for Primary Care in 2015. Jag has taught at Harvard Macy in Boston, USA, in Latin America and has served as Senior Medical Educator to the Medical Protection Society in Brisbane.
He is enthusiastic about using online patient information to work in partnership with patients and their families.
Specialist Areas: Patients with complex healthcare needs, elderly care, end-of-life care, technology and safety in healthcare.
---
Lilly Nheu BBiomed, MD
Lilly graduated from The University of Melbourne in 2016 and began her career at Eastern Health before starting GP training. Her specialist interests include Paediatrics, Aged Care and Chronic Disease Management. She enjoys getting to know her patients and hearing their stories. Outside of work, Lilly loves watching musical theatre, hiking and exploring new places.
---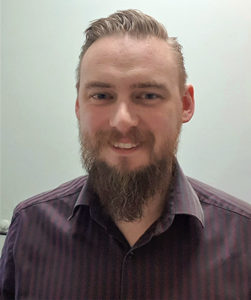 Dr Jonathan Beavers – Geriatrician (BMedSciHons, MBChB, MRCP, MRCPE, FRACP, ClinDipPallMed)
Consultant Specialist Physician in Geriatric Medicine
Jonathan is a local who is now providing the full spectrum of Geriatric Medicine for the Emerald community.
A Geriatrician is a doctor who specialises in managing health problems in older people. Jonathan has experience in looking after people with complicated health problems as well as people who are having difficulty managing their daily routine because of their health.
Jonathan did his medical degree at the University of Edinburgh and worked in Scotland and England before coming to Australia in 2011. He holds a public appointment at Alfred Health and has a strong interest in Medical Education, holding an appointment as an Adjunct Lecturer with Monash University.
Speak to your GP first about the suitability of booking an appointment for yourself or family member.