Other Health Professionals
Allied Health
AUDIOLOGY
AudioLogic Hearing
AudioLogic Hearing is an independent audiology and hearing aid clinic offering premium hearing care to adults and children. We offer our clients a wide range of hearing aid brands because we are not owned by a hearing aid manufacturer nor part of a large hearing aid retail chain. Our clients receive a very thorough service from professional, personable and caring staff. At AudioLogic Hearing you will receive after sales service and ongoing care and maintenance which is paramount for a successful hearing aid fitting and to ensure you receive the maximum benefit from your hearing aids.
Michelle Pasinati from Audiologic visits our practice once a month on a Monday.
To make an appointment call 03 9754 4162
COUNSELLING
Darryl Bridges
Darryl is a qualified and experienced counsellor. He works with the concerns of individuals, couples and families, to help when you get stuck and are unsure how to deal with the challenges of life. He assists with the development of personal resources required for resolving or coming to terms with the issues or difficulties. Darryl offers an emotionally warm, safe and confidential environment.
To make an appointment call 0430 442 422 or visit their website for more information.
DIABETES NURSE EDUCATOR
Kerry Peacock
Kerry is a credentialed diabetes educator, registered nurse and clinical researcher working in diabetes for over 10 years. She provides diabetes education and ongoing support for people with Type 1& 2 or Gestational diabetes. Kerry is also able to assist patients with initiating insulin or other injectable diabetes medications and provide ongoing titration if approved by the patients GP, supporting the patient via text or email.
Her clinical research has provided her with an excellent background knowledge of diabetes medications, their actions and how to assist patients with meeting recommended targets and helping patients achieve their goals. Kerry strives to provide a positive encouraging environment to meet the challenges of diabetes and its complications. She continues to work in clinical research and also as a nurse at the Angliss hospital to maintain her nursing skills.
Kerry visits Emerald Medical Centre once a month. To make an appointment call 5968 4622.
ECHOCARDIOGRAMS
Cardiolab
Cardiolab visit the Emerald Medical Centre once a month on a Tuesday. They provide bulk billed

echocardiograms which is an ultrasound scan of the heart essential to analyse heart muscle function & heart valve disorders. You will need a referral from the GP for this service. To book an appointment, please call 5968 4622.
PHYSIOTHERAPY
Hills Physiotherapy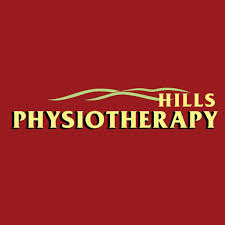 Hills Physiotherapy is committed to offering the highest quality in Allied Health Care, with experienced therapists providing a range of complementary medical services. All of our clinicians offer focused, one-on-one service aimed at delivering results today. We work WITH you, the patient, to address the cause of your pain or dysfunction, so that you can become independent of our services and pain-free long term.
Hills Physiotherapy has a team of physiotherapists and an Orthotist that practice at Emerald Medical Centre on Monday, Wednesday and Thursday. To make an appointment call 5968.3030 or visit their website.
PODIATRY - FOOT & ANKLE EXPERTS

At PridePlus Health we know your health is important to you. It's important to us too and we understand your healthcare is better when we work together. In Emerald we are your dedicated team of Podiatrists who listen first, before we assess, diagnose, treat and educate. To learn more about us, visit our website here.
Your appointment with our team at Emerald Medical Centre can be secured by booking here.
Tanya Contis
Available Thursdays only.
Tanya grew up in country Victoria, and graduated from La Trobe University with a Bachelor of Podiatry. Tanya now calls the hill's around Emerald home and enjoys working across all areas of Podiatry, in particular general podiatric care, diabetic foot management and prevention, injuries and paediatrics.
Ryan Cornwall
Available Friday and Saturdays.
Ryan graduated from Latrobe University in 2010 with a Bachelor of Podiatry.

For the past 9 years he has worked in a variety of settings and these experiences have allowed him to gain knowledge in all aspects of podiatry. He works with diabetes educators, dieticians and GP's to achieve the best possible outcome for patients. 

Ryan has extensive experience in athletic footwear, treatment with elite sporting teams and athletes, along with the recreational athlete, Ryan is able to help you achieve your fitness goal.
Tim Mulholland
Available TUESDAY afternoon only
Tim is a podiatrist who understands how important your feet are to your overall well being. Growing up under the bright lights of Geelong and playing every sport he could literally sink his boots into it was no surprise that the odd foot and leg injury occurred. 

Studying podiatry and having the opportunity to understand the mechanisms underlying foot and leg injuries has allowed Tim to continue to be active, healthy and happy and take pride in his own feet. 

Tim has spent years honing his skills as a podiatrist in Melbourne and is continually trying to enhance the profession by teaching to podiatry students at La Trobe University. He has completed further training and experience in chronic wound management including the High Risk Foot, preventing falls and maintaining balance, musculoskeletal pathologies and prolotherapy. 


Tim is a strong believer in education and will help you understand the hows and whys of your issue and then work with you to achieve your goals, whatever they may be.


Jasmine Jones
Available Wednesdays
Jasmine grew up in rural South Gippsland and graduated from La Trobe University with a Masters of Podiatric Practice.

She enjoys all aspects of podiatry with a particular interest in lower limb biomechanics and sports related injuries. Jasmine has been involved in sport across many different disciplines and believes that this combined experience has allowed her to gain an insight into the relationship between biomechanics, activity and foot function. Jasmine has a keen focus on the use of soft tissue therapy techniques to aid healing and prevent future injury.

To secure your appointment with our expert podiatry team you can book online here or call our reception team on 03 5968 4622.
PSYCHOLOGY
Emerald Psychology Practice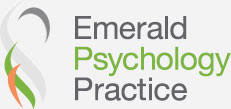 The Emerald Psychology Practice is a community based psychology service. We provide comprehensive therapeutic services in a safe and comfortable environment. Our psychologists have a range of expertise to meet the needs of our clients. All psychologists are registered with the National Psychology Board of Australia and trained to provide evidence-based treatment. The Emerald Psychology Practice promotes and values a client-centered approach and understands the challenges people face when experiencing psychological issues.
To make an appointment ring 0478 125 865 or visit their website.
DIETITIAN
Daniella is an Accredited Practising Dietitian and a member of the Dietitians Association of Australia. She is passionate in helping others to achieve their health and nutrition goals.
Daniella has had 7 years experience practising dietetics in clinical hospital settings in Melbourne and provides individualised one on one dietary support, guidance and education for a number of nutrition related conditions including:
Weight Loss
General Healthy Eating
Gastrointestinal nutrition (food allergies and intolerances, irritable bowel syndrome, inflammatory bowel disease, diverticular disease and coeliac disease).
Hypertension (High Blood Pressure)
High Cholesterol
Diabetes (Pre-Diabetes, Type 1, Type 2 & Gestational)
Healthy Eating Pre & Post Pregnancy
Woman's Health including Polycystic Ovarian Syndrome
Osteoporosis
Malnutrition & Geriatric Nutrition
Oncology (Cancer)