Thunderstorm Asthma, Be prepared
Posted November 2, 2017
Attention all asthmatics – be aware this month of the potential for thunderstorm asthma.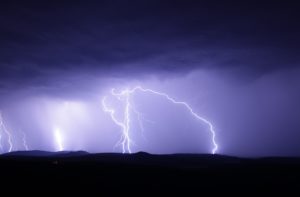 On 21st November 2016 a thunderstorm in Victoria sparked an unprecedented rise in asthma attacks, a handful of which were sadly fatal. Some non-asthmatics were even affected. This 'thunderstorm asthma' phenomenon, is concerning combination of a rare type of thunderstorm coupled with high grass pollen counts setting off a severe allergic reaction in the respiratory systems of some asthma and hayfever sufferers.
We now recognise that Spring, and particularly November, with high pollen counts and likelihood of thunderstorms, there is a higher conceivable chance of a repeat event.
Public health campaigns have been developed to alert people with hay fever or asthma to be alert to pollen and weather conditions, on sensitive days it would be best to stay indoors with the air conditioning switched off and windows closed.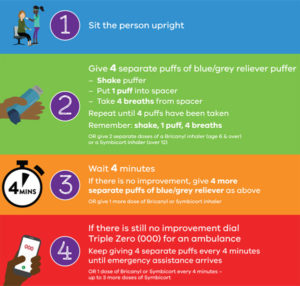 To treat asthma symptoms you should be familiar with the 4 steps of asthma management. Ventolin, a  reliever puffer, is available over the counter at a pharmacy or on prescription from a  GP.
Quite simply here at EMC we just want our more vulnerable patients to be prepared and make sure you have:
Your asthma and hay fever under control
A plentiful supply of inhalers
A good up-to-date asthma plan, click here.
Had any potential allergy or asthma-type symptoms reviewed by a GP
If in doubt book in with your GP. For more information click here.