Recommended Health Apps
Posted March 3, 2018
What can apps do for our health?
Smartphones are universal these days & are indispensable in making our lives easy; with them come an inexhaustible supply of free or cheap downloadable applications (apps) with which we can see our location, check the weather, do our shopping, keep up on social media, emails, news & do our banking on the go.
Apps have now been developed to assist us with taking control of our health, fitness, prevention of disease & living with chronic diseases.
As providers of good quality healthcare we are very supportive of people taking control of their health & are eager to provide some recommendations on some excellent apps
To view or download via the apple store simply click on the icons included.
Mind & Mental Health Apps
Headspace

This app provides guided mindfulness meditation to assist with everyday stress, emotional distress as well as sleep problems. It offers guidance on reframing everyday stressors & modifying behaviour in a light-hearted but profound way with commentary, videos and amusing animations which will appeal to everyone.
This is free to download, providing 10 free meditation sessions but in order to open up the full range of packages requires paying a subscription.
Calm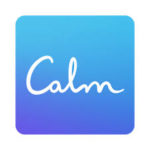 Apple's 2017 app of the year it has a number of facets to assist with relaxation, insomnia, relieving stress or low mood. There is guided meditation, calming stories, soothing music as well as sounds.
This is a free app to download with some features requiring payment to download & access
Daylio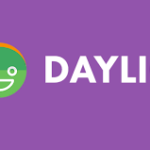 A free app, this offers an easy means of journalising one's mood on a daily basis. Psychologists often recommend people to make a dairy of their mood when going through stressful times of uncertainty & confusion; doing so can assist with developing a person's emotional intelligence, recognising triggers of stress & developing resilience to dealing with these factors.
Brain Yoga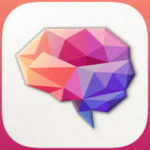 A free app. This is a fun & addictive app that offers various visuospatial, numeracy & literacy puzzles aimed at exercising the brain. An ideal & easy recommendation for elderly or infirm people who are at risk of disengagement or dementia.
Fitness & Diet
My fitness pal
A free app that coordinates exercise activities (linking to fitness technology such as garmin watches), steps taken in a day, log dietary calorie intake (even via barcodes), weight & other health information. You can set goals & educate yourself about food, calorific intake & energy expended with physical activity. You can create meal plans & download healthy recipes.
Diabetes
Diabetes Australia App
Really useful resources to educate people about diabetes, their health with practical diet & exercise tips.
 Diabetes In Check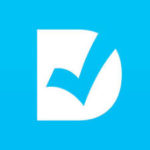 A free app (with extra features needing a subscription). This enables someone with diabetes to keep log of their figures such as sugar levels, blood tests, weight & their medications.
Asthma
Asthma Australia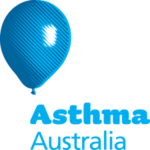 A free app to provide useful education resources about asthma, use of inhalers, medications available & first aid advice. You can also store an asthma action plan.
Cardiac
Kardia
An initial outlay of over $200 in order to purchase the Alivecor ECG monitor (which simply is a sensor for your fingers) may put some off, but the small device has bluetooth capabilities to connect to an app that can provide a clear heart rhythm/ECG. This could be an interesting technology in the future in realtime monitoring of heart rhythm irregularities for patients & linking it through to their GP or cardiologist.
Other Health Conditions
Migraine Buddy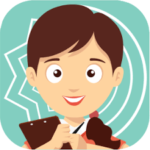 Migraine sufferers can journalise their headaches, identify triggers, frequency, severity, medications etc. This can be of great assistance in people working with their Doctor to optimise management of this debilitating problem. This app is free to download.