The Flu & Immunisation
Posted March 19, 2018
Influenza – The 'flu'…..all you need to know
In this post we aim to demystify some of the confusing aspects about this infection & how we can gain protection against it as well as provide up-to-date news on this year's vaccination program.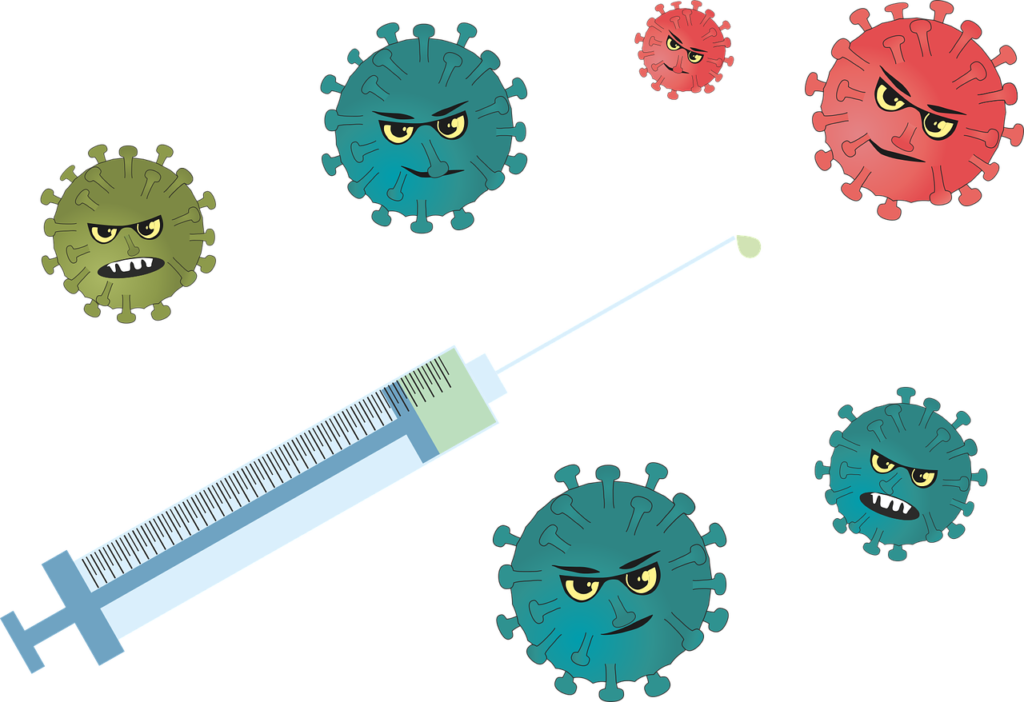 The government-issued National Immunisation Program (NIP) free influenza (flu) vaccination was made available at EMC in mid April 2018. If you are eligible please ensure you receive this (read below for eligibility criteria). 
WHAT IS THE FLU, WHY AN ANNUAL VACCINE?
The influenza virus, or 'flu', usually presents itself as an infectious epidemic during winter. The flu itself is a very debilitating respiratory infection which most people thankfully fight off.
However, for some vulnerable groups, such as the young, elderly or those with chronic illnesses, it can be lethal as they have weaker immune systems, they can develop a secondary infection or the stress of the flu can worsen their pre-existing condition.
The battle against the flu virus is a challenge as it regularly changes to develop new versions of itself, or 'sub-strains' when our bodies develop immunity to it. For this reason a new sub-type of vaccine is developed each year to combat that year's new strain of the virus.
A new vaccine needs to be developed annually to reflect new sub-strains & is available in Autumn free-of-charge (under the NIP) to vulnerable groups, or at a small charge to those that wish to have protection anyway.
WHO GETS A FREE FLU VACCINE
As part of the government's department of health National Immunisation Program, or 'NIP', the new annual influenza vaccine is offered to all 'vulnerable' people free-of-charge at medical centres.
Those people eligible are:
All people over 65 years of age.

All children over 6 months to 5 years of age (first year require 2 doses a month apart)

Pregnant women

Aboriginal and Torres Strait Islander people aged 6 months to 5 years & 15 years and over

People over 5 years old with medical conditions predisposing them to severe influenza, namely:

Cardiac disease

Chronic respiratory conditions, including severe asthma, cystic fibrosis, bronchiectasis suppurative lung disease, chronic obstructive pulmonary disease and chronic emphysema

Chronic neurological conditions that impact on respiratory function, including hereditary and degenerative central nervous system diseases (including multiple sclerosis), seizure disorders, spinal cord injuries and neuromuscular disorder

Immunocompromising conditions, e.g. malignancy, transplantation and/or chronic steroid     use, asplenia or splenic dysfunction, and HIV infection

Diabetes and other metabolic disorders

Kidney disease, especially for chronic renal failure

Haematological (blood) disorders, including haemoglobinopathies

Children aged 5 to 10 years on long term aspirin therapy
2017 SEASON EXPLAINED
The 2017 flu season was quite unprecedented in Australia; there was a spike of reported flu virus cases particularly observed in late Winter & early Spring (August to September). The sad effect was a higher number of affected people admitted to hospital with complications & an increase number of flu-related deaths.
Click here to read more detail about this.
The facts show that the vast majority of cases reported were influenza A (H3N2), which particularly affected the elderly, was poorly covered by the 2017 influenza vaccine.
Research has been directed towards being prepared for the following year's flu virus strains with appropriate & effective vaccines so that fewer deaths occur in the flu season.
There is also a contentious debate into whether some vulnerable people received the 2017 vaccine too early and this protection had waned by the time the real flu season peaked. This is expanded upon later.
2018 SEASON VACCINATION DEMYSTIFIED
The NIP 2018 influenza vaccine arrived at EMC in April.
There is a national drive to get flu immunisation right this year, but it is a challenge. There has been a fair amount of confusing media hype about it & we aim to summarise the facts.
Here are some of the salient health department/National Immunisation Program (NIP) changes for 2018 that you may have heard about via the media, and some FAQs to expand on them further down the post:
All over 65s will be offered a new 'trivalent' influenza vaccine.

All children over 6 months & under 5 year olds will be offered a free influenza vaccine this year (given as 2 doses a month apart).

Eligible people under 65 years old will be provided with a 'quadrivalent' influenza vaccine. 
YOUR QUESTIONS ANSWERED/FAQs
Where can I get the flu vaccine?
The National Immunisation Program 'free' vaccine will be available in April 2018 at your GP clinic. Private influenza vaccines will be available at EMC at a fee to those that do not qualify for the NIP. Some pharmacies have already started offering the 2018 private influenza vaccine (not NIP).
Will the vaccine be free?
Yes, it will provided you meet the National Immunisation Program (NIP) criteria (stated above). Otherwise you will need to pay for a private influenza vaccine if you wish to be immunised.
Could I get the flu with the influenza vaccine?
No, the influenza vaccine is not a live vaccine; it contains inactivated parts of the viruses. Your immune system will then be familiar with these viruses so that it can defend against developing the illness.
What is meant by 'trivalent' & 'quadrivalent' influenza vaccines?
This is the confusing matter. There are two strains of influenza virus (A+B) of which there are numerous sub-strains, any of which could cause the flu.
Each year scientists establish the more prevalent sub-strains of influenza that will circulate in the flu season. The prediction for 2018 is that there are two influenza A and two influenza B virus sub-strains circulating. These four virus sub-strains will be combined into the 'quadrivalent' vaccination. This vaccination mirrors the 2017 product but one influenza A sub-strain has been updated.
The 'trivalent' vaccination contains the same two influenza A virus sub-strains as in the quadrivalent vaccine and one influenza B virus sub-strain.
Why are the over 65s being offered a new trivalent?
It is argued that the new trivalent vaccine is an enhanced vaccine that is designed to be very effective against influenza A (H3N2), the sub-strain of virus that disproportionately affected the over 65s in the past. Consequently it is thought to be a superior product to provide protection to this age group.
Why do under 5 year olds need 2 jabs & adults only need one?
The nature of the child's immune system is that more boosters are needed (at least the first time they receive a flu vaccine) to gain enough protection. All children under 9 would require an initial 2 dose schedule then for subsequent flu seasons they would only require the standard one dose.
Why is the private 2018 vaccine available but the free NIP government vaccine not available yet?
As of Mid March 2018 many GP clinics & pharmacies have already taken delivery of the 2018 quadrivalent vaccine. This is not the government-released NIP stock (so is private stock that you may have to pay for). It is controversial as to whether it is a good idea to receive this vaccine at such an early stage. See below.
When should I get the influenza vaccine?
This is the most challenging debate of all. The answer is it is your choice.
There is an argument that given the late rise in flu cases last year (August through to October), and that some cases arose in previously vaccinated people, protection from the influenza vaccine waned after 4+ months. For this reason it is understandable if people chose to wait until May or early winter to receive their vaccine. The counter argument would be there is also a chance of an early outbreak of flu in autumn, thus delaying their protection people are making themselves vulnerable to such an event.
The RACGP made a media release to strongly recommend against early vaccination. Click here. This was met with a bit of debate in GP circles too though.
The balance is a fine one but here at EMC we recommend that if you fit the elgibility criteria for an NIP-funded influenza vaccine please make sure you come in anytime after the vaccine arrives in April and ensure you have had it given by the beginning of June.
If you have any queries do not hesitate to ask one of the GPs or nurses here.
FLU NEWS UPDATE………
FREE GOVERNMENT FUNDED FLU VACCINES ARE STILL AVAILABLE TO ALL OVER 65s, UNDER 5 YEAR OLDS & THOSE WITH ELIGIBLE MEDICAL INDICATIONS*
Book in with the nurses if you would like this.
FOR EVERYONE ELSE WHO WANTS TO BE VACCINATED PRIVATE FLU VACCINES HAVE BEEN AVAILABLE FOR $15 BUT STOCKS HAVE NOW RUN OUT YET MAY BE REPLENISHED SO ASK AT RECEPTION
*Read in 'Who gets a free flu vaccine' for medical eligibility