About Emerald Medical Centre
A dynamic friendly team
Here at EMC our main asset is our excellent team of GPs, nurses, allied health professionals and administrative staff who are all very knowledgeable in their fields. We have a vibrant team atmosphere that is professional, hardworking and friendly. We strive to provide high standard care to our community in a warm and inviting environment.
A modern family practice
As a result of increasing complexity and co-morbidity in an ageing population, the Primary Health Care system has changed from a reliance on the solo-GP to the team-based, Patient-centred Medical Home. Over this time EMC has been able to attract more clinicians and staff and has grown into the vibrant and friendly team that you see today. We strive to provide excellent high quality care.
The most recent redevelopment of EMC, opened in April 2017, delivering the people of the Emerald and surrounding district a medical centre that is truly fit-for-purpose to face the challenges of the future.
We are working toward building collaborative inter-professional teams to provide coordinated care for even the most complex of our patients' needs within the local community. Our teams will work in partnership with you and your carers in order to maximise your health and well-being.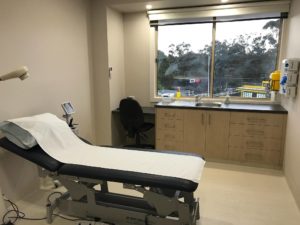 We are proud to be an innovative practice, adapting with the times with a clear aim to provide comprehensive care to our community. Our vision of a 'patient-centred medical home' is outlined in this recent article. http://medicalrepublic.com.au/another-way-provide-patient-centred-care/11641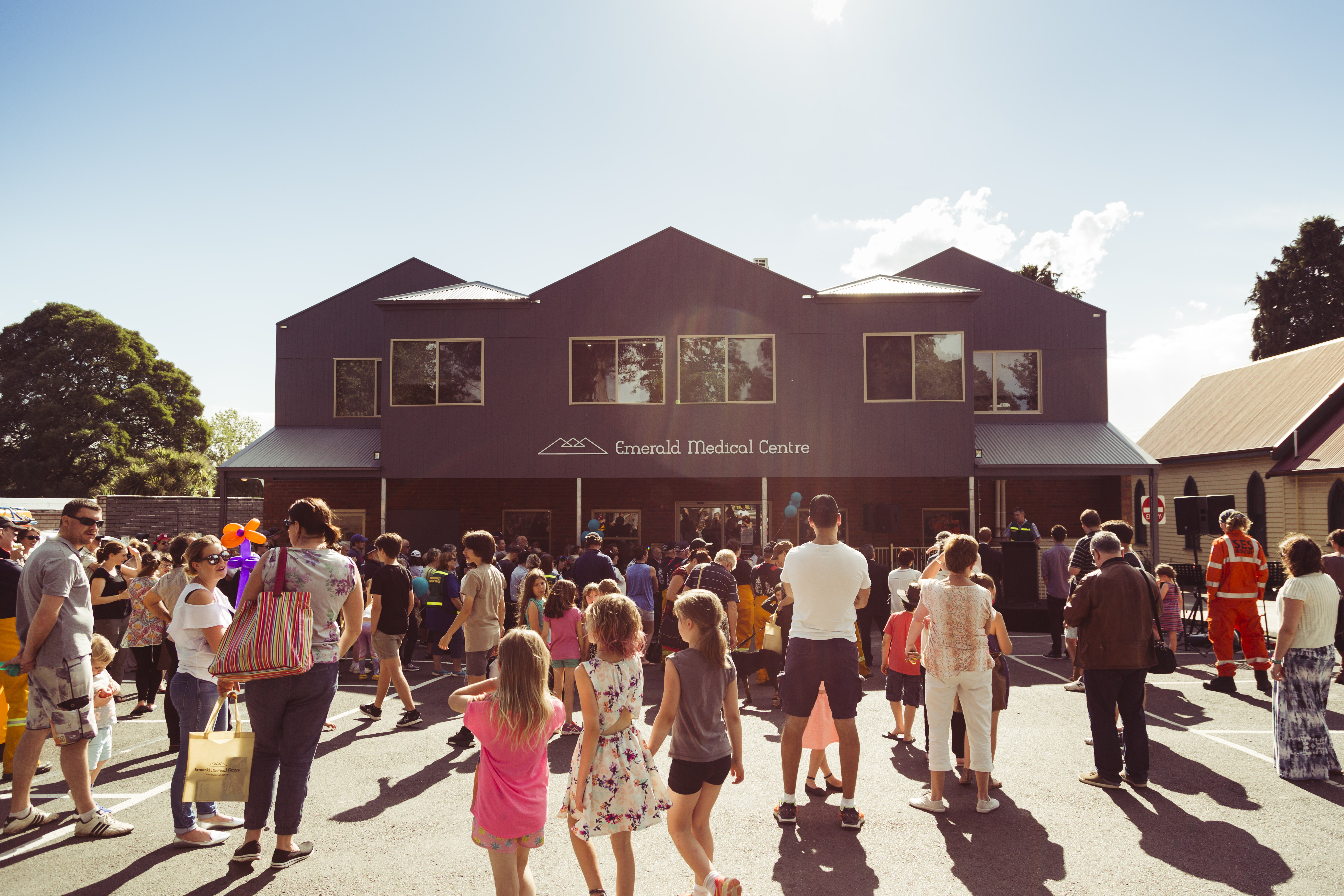 A centre of excellence for Medical Education
Emerald Medical Centre prides itself on being a centre of medical education for the future generation of doctors and GPs as well as being committed to continued professional education for all current clinical staff. Some parts of your care therefore may be overseen by a doctor in training and their supervisor. Click here for more information.
Some History
Dr. Ian (Spud) Mcleod Murphy was an old-style doctor who came to Emerald in the early 1950's after a distinguished career in the Navy. He soon became the beloved affable GP most of the older people of the area remember as the first GP in the Hills. He established the Emerald Medical Centre in the old Post Office, which he painted battleship grey. Murphys Way, beside the surgery, was named in honour of his decades of service and his quirky ways. Click here for an interesting article about Dr Murphy.
Dr. George Somers was asked to continue the practice in 1981 and remains principal GP. Over the past 35 years, EMC has had several renovations and extensions. In 1995 it became the first purpose-built medical centre in Emerald.